Professional System Check-up With Our Saginaw Sprinkler Repair Team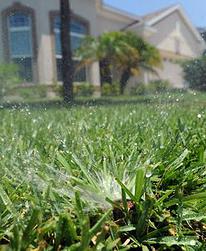 It's time to get a sprinkler check-up and our Saginaw sprinkler repair team is ready. If you haven't had an evaluation in the past few years, you might be wasting money watering your lawn. That excess water isn't helping matters and your lawn isn't any greener because of it. In fact, if you have pooled water, you could be inviting root rot. This won't kill your grass, but it will make it susceptible to disease and infestation with weeds.

We eliminate excess watering and put that money back in your pocket while also making your yard healthier. Our Saginaw sprinkler repair team is trained to evaluate and optimize your sprinklers to meet your current landscaping needs.
Our Irrigation Repair Specialists Will Find And Fix Any Problem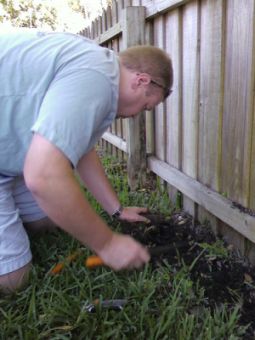 Sprinkler systems don't usually break all at once. Little things will start to go wrong and small plastic pieces might break and rubber gaskets might tear. Sprinkler heads get broken and even underground wiring can sometimes get chewed up by a pesky squirrel or chipmunk. Whatever the problem is, we'll find it and get it fixed. Repairing these small issues when they first occur will prevent larger problems down the road. For instance, a single torn diaphragm in a riser unit can lead to significant underground leakage when the system isn't running and compromised water pressure when it is. The excess water use will result in higher water bills and the poor pressure will reduce the spray range of sprinkler heads on the run.

The professionals at our Saginaw sprinkler repair shop handle repairs of all sizes. We are just as happy putting in a drip irrigation line in your foundation plantings bed as we are designing and installing an entire corporate ground system. Do you have a pop up head that needs replacing? We do those almost every day. Would you just like to talk about your irrigation options? Give us a call.
We're Equipped for Any Sprinkler Repair in Saginaw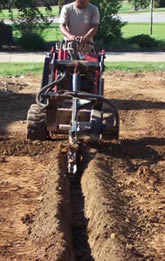 Just before we entered the Saginaw area, we upgraded all of our equipment. We now have the absolute latest in electronic leak detection equipment and a brand new trencher. The trencher makes commercial irrigation systems installations much faster and the leak detectors allow us to track underground leaks to within a few feet. This eliminates the need for exploratory digging and allows us to get to the leak fast without disrupting your entire landscape.

These are just a couple of the services that we offer. Call in our Saginaw sprinkler repair team now and let us get your system back to its peak so your lawn becomes the showpiece you deserve.
We're Just Around the Corner
If you need help with your sprinklers in Keller, Westlake, Southlake, Grapevine, Watauga, Hurst, Bedford, Euless, Haltom City, Saginaw, Fort Worth, Arlington, or Coppell, we're good as there. Of course, Keller, Texas is our home and our first priority, but we have no problem with traveling when we have the availability.
---